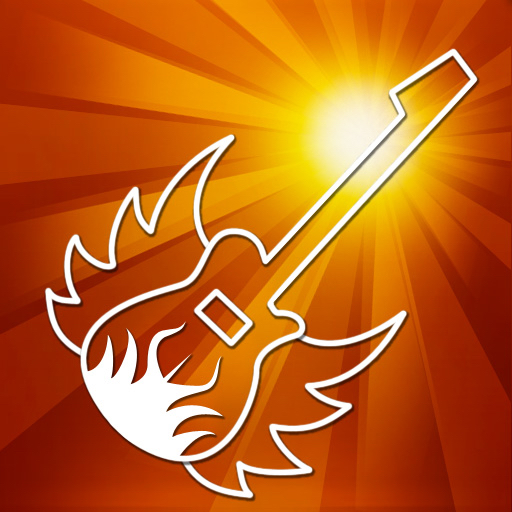 Arcade Rocker
Price: Free
Arcade Rocker is a groundbreaking music/rhythm App in the spirit of Rock Band, Guitar Hero and Tap Tap Revenge that lets you rock out with YOUR music collection. No longer are you stuck with playing the tiny selection of songs that other companies choose for you, instead, Arcade Rocker lets you play along with songs from YOUR collection.

This version of Arcade Rocker lets you play your three most-listened-to tracks unlimited amount of times for free. IN ORDER TO PLAY ADDITIONAL SONGS YOU WILL NEED TO PURCHASE A PLAY PACK.

Game Features:

- Listen to an available recording from your collection while simultaneously tapping along with the recording's rhythm.

- Automatically detects which of your personal recordings have music/rhythm gameplay data available in the Arcade Rocker database. Play three of your most listened to tracks an unlimited number of times for free!

- Gameplay data available for over 12,000 tracks! Includes approximately 10,000 of the most popular recordings of all time from the last 30 years and thousands of more recent hits. More added all the time.

- Three difficulty levels: Easy, Normal and Hard.

- Earn points by tapping accurately. The more notes you hit and the longer you go without making a mistake, the higher your score. You can also earn score multipliers during the game and extra points by using the whammy bar/vibrato arm for style points.

- Super Power. During gameplay you will see special, star-shaped notes. If you hit them, you'll get Special Powers that will advance your score.

- Multiple Skins. You can select different skins for different genres. In this version of Arcade Rocker, you can choose a Metal/Rock-themed skin in addition to the standard Arcade Rocker skin.

- Arcade Rocker Website Integration. The App allows you to register for and post your scores to the Arcade Rocker website (www.ArcadeRocker.com) so you can share your scores and interact with other players. If you already have an Arcade Rocker account and have been playing on the website, you can integrate your existing website account with your Arcade Rocker App.

Please note that you will only be able to play along with recordings that you already have on your music device and that are in the Arcade Rocker database. If you don't have any recordings on your device, then you will not be able to play this game. Likewise, if you have recordings that are not in the Arcade Rocker database, you will not be able to play Arcade Rocker with these recordings.

The application DOESN'T require an Internet connection in order to play songs that you have already downloaded charts for.
---Show More---
77 user ratings.
Version: 1.1.2
| | |
| --- | --- |
| Game Center | Not Enabled |
| Content Advisory Rating | 4 |
| File Size | 2.84 mb |
| App Website | Click here |