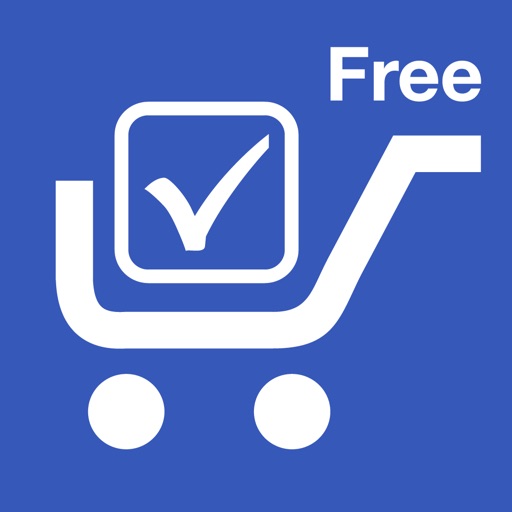 Grocery Gadget Shopping List Free - shop groceries, scan, sync share with family, track prices, save or use as checklist.
Price: Free
The Most Powerful Grocery List! Now with iOS 7 design!

Over many years on the market, recognized by major media, journalists, bloggers, and reputable reviewers – learn why at GroceryGadgets.com.

Save time and money. Be organized at home and efficient at the supermarket. Stop rebuilding shopping lists – just reuse them. Stop calling your spouse - share via sync.

- Arrange products like your pantry, refrigerator, laundry room
- Don't type – scan barcodes(3GS or later phones), or use built-in list of frequent items
- App automatically learns item order as you shop. Or, arrange aisles manually.
- Sync shopping lists with spouse, attack supermarket 2x as fast! Push Notification
- Sync supports most of popular mobile platforms (see grocerygadgets.com)
- Picture is worth a 1000 words: Never bring home the wrong product
- eCoupons – Match coupons to shopping items to save money
- FREE online portal for faster input: GroceryGadgets.com
- FREE cloud backup while signed into a "group account"
- Import data from other apps, recipes, csv files: GroceryGadgets.com
- Multiple Shopping Lists, arrange different projects
- Multiple Stores – Create lists across multiple stores
- Color Pricing – Compare item prices across stores
- History Shopping Analysis (at GroceryGadgets.com)
Learn more at GroceryGadgets.com

NOTE: Requires iOS 6 and higher!

Have suggestion? Email us – support is always available.

Grocery Gadget – Serious Shopping Simplified
---Show More---
1 user ratings.
Version: 4.3.4.9
| | |
| --- | --- |
| Game Center | Not Enabled |
| Content Advisory Rating | 4+ |
| File Size | 13.76 mb |
| App Website | Click here |